Bath & Body Wedding Favors Your Guest Will Actually Take!
SAVE $10 on your order of $50+ with code FAVORS10
Unique
Offer a standout gift for your wedding or bridal shower guests. When you
offer handmade soap or luxurious body cream,you can be sure you're
giving a gift that your guests will actually use and enjoy.
Personalized
Personalize these favors with your names and wedding date
and your guests will fondly remember your nuptials every
time they use this personal hygiene staple.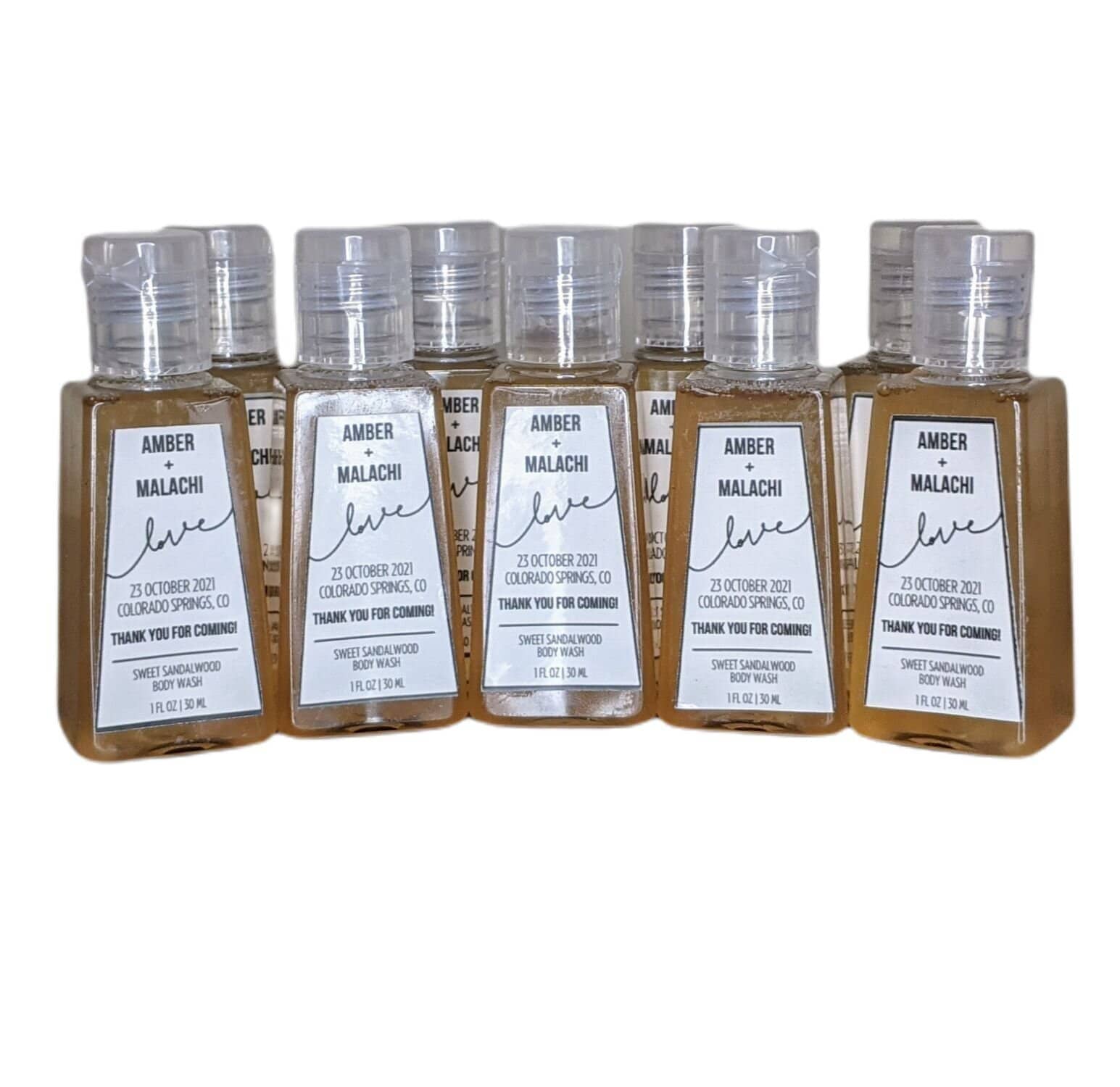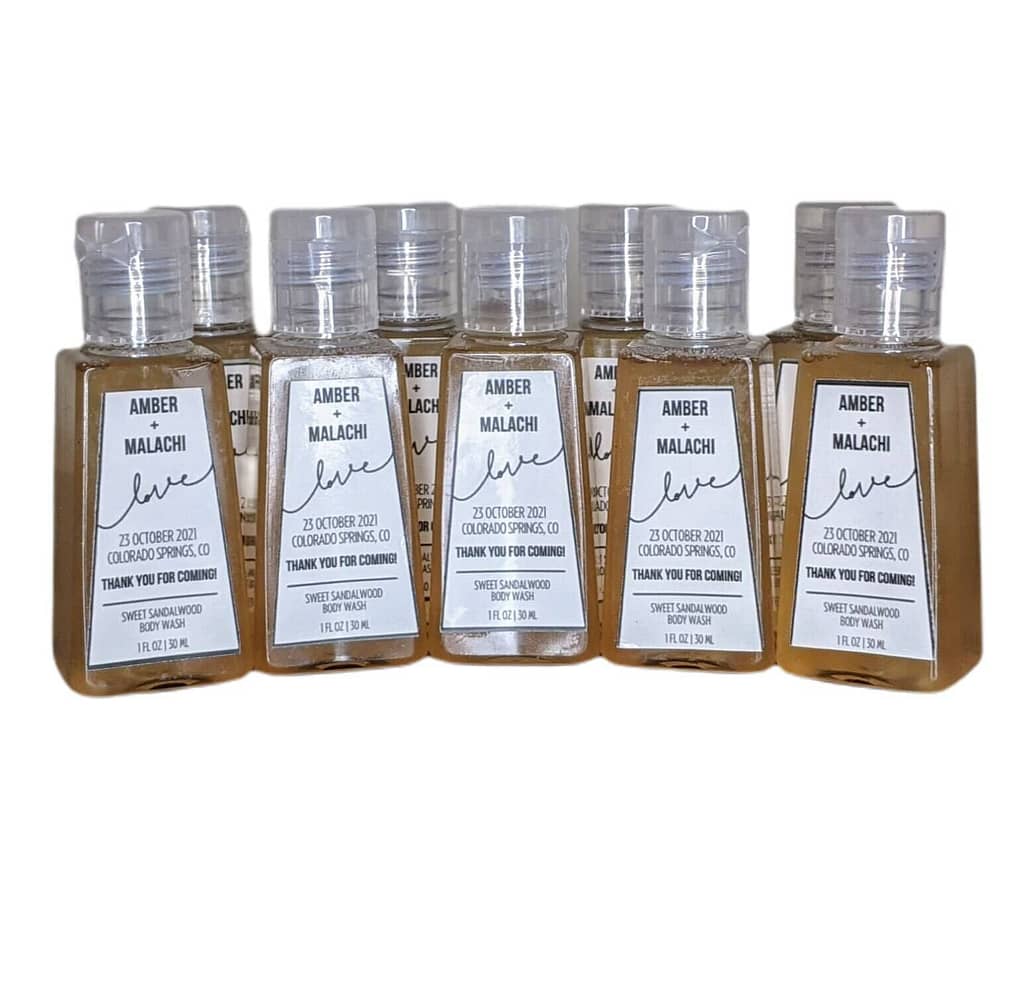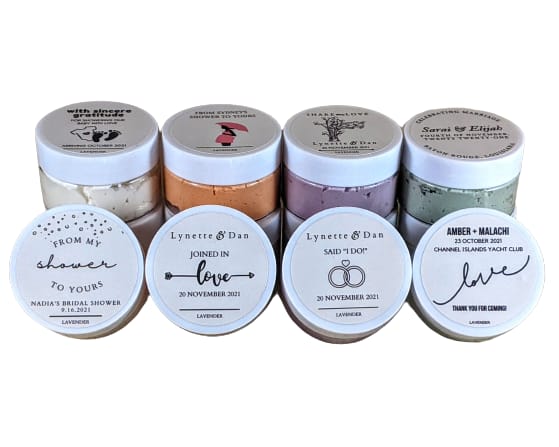 Hand & Body Wash
Luxurious Body Cream
Artisan Bar Soap
As low as $1.50 each
As low as $1.50 each
As low as $1.38 each

Personalize Your Hand & Body Wash


Personalize Your Luxurious Body Cream


Personalize Your Artisan Bar Soap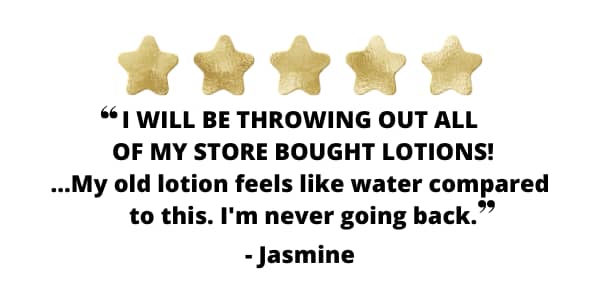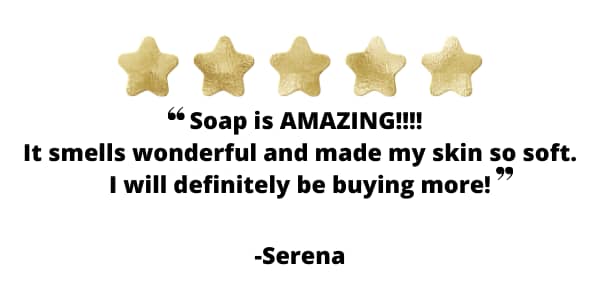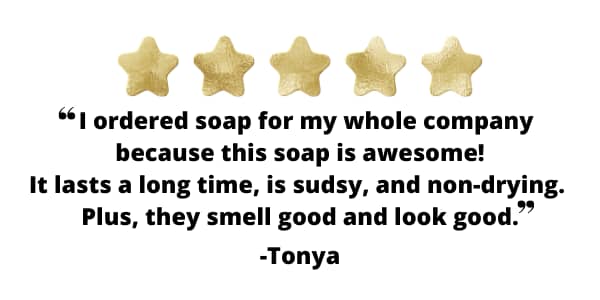 I was super excited to win the giveaway a few weeks back. I chose the Cool Citrus Basil scent for my soap - it smells amazing and fresh! I also got lots of samples in my package - some bath salts, clay face masks and a lotion bar. The lotion bar is fantastic since I wash my hands a ton! Can't wait to try out the wax melts next!

Jamie Rose


October 15, 2020
Get Your One-of-a-Kind Favors Now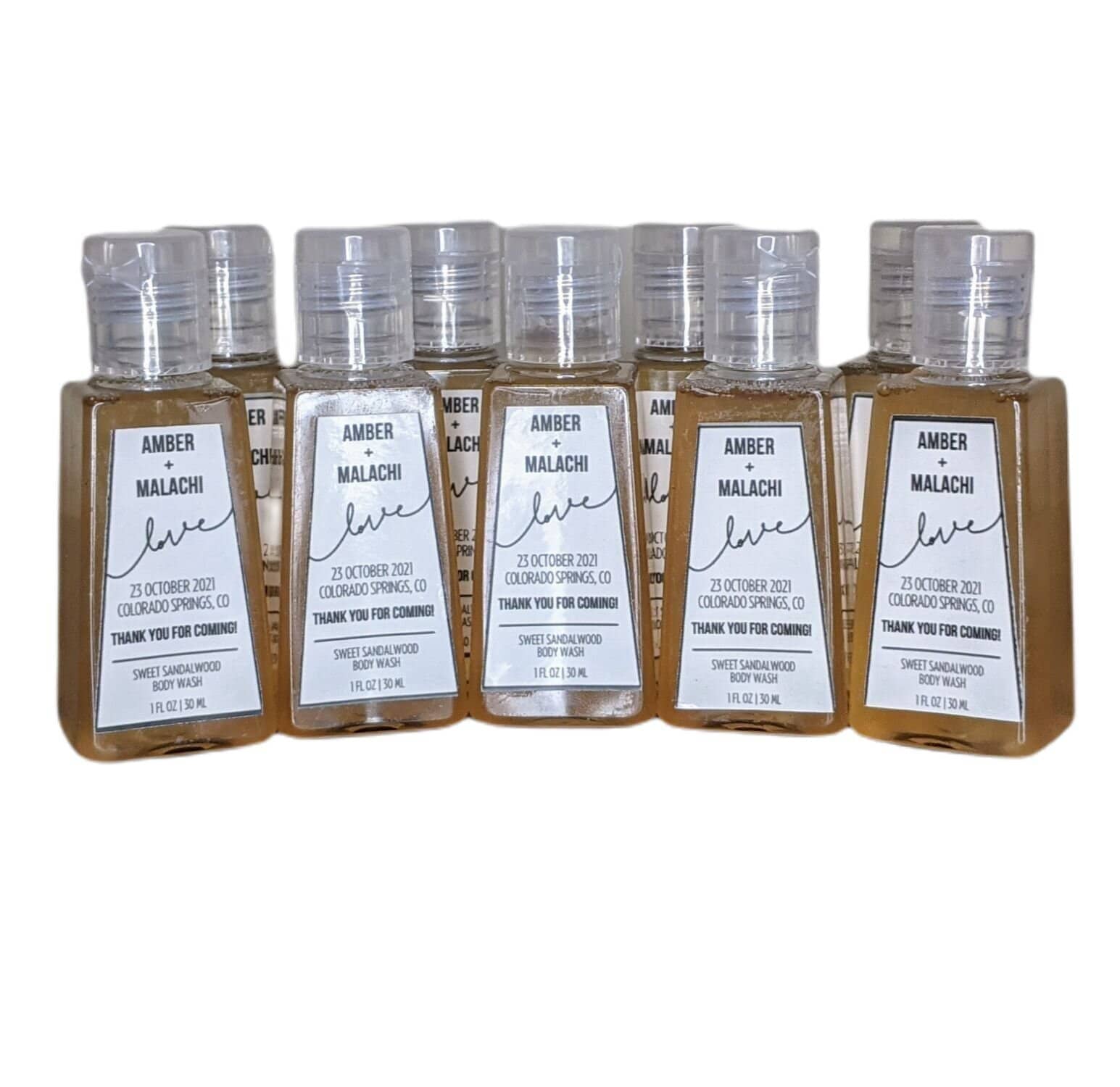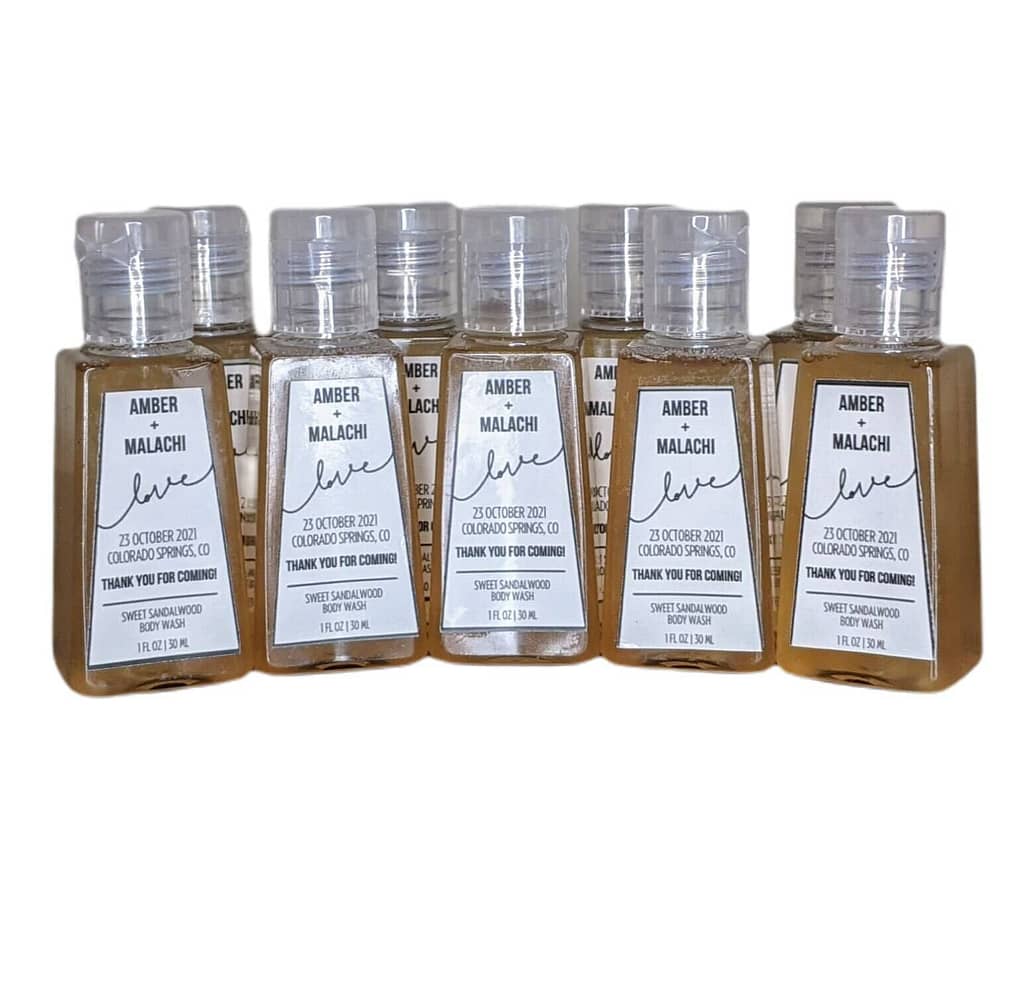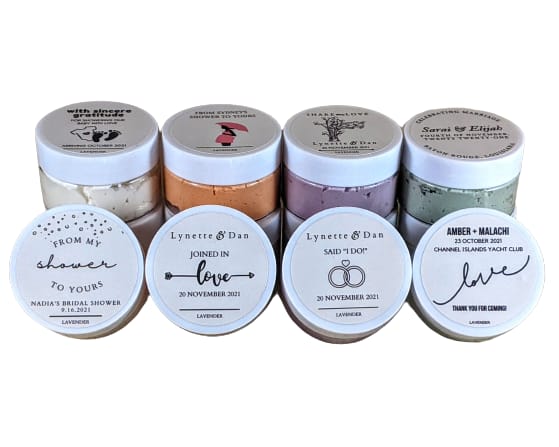 Hand & Body Wash
Luxurious Body Cream
Artisan Bar Soap
As low as $1.50 each
As low as $1.50 each
As low as $1.38 each

Personalize Your Hand & Body Wash


Personalize Your Luxurious Body Cream


Personalize Your Artisan Bar Soap


Back to Shop